Southwestern Black Bean Jerky Chili
Ambervim
I had this chili on my recent trip to Arizona and it is out of this world delicious. Chef Burke Perry at the Westin Kierland Resort and Spa in Scottsdale, Arizona, was kind enough to share the recipe with me. This makes a lot but I'm sure you can freeze it or feel free to reduce the amounts.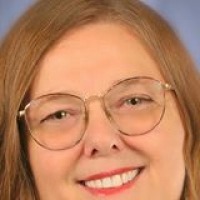 This is very nice. I wanted to use up some jerky on the shelf. I used jalapenos instead of chipolte peppers. Had no bell peppers. No chili sauce on the shelf so I used tomato sauce in its stead. My cilantro was dry. I used the mozzarella as a garnish. I used dry uncooked black beans and they were not done in the hour allotted, which did not surprise me. So, I let it cook well into the night and ate it the next day.
Brown ground beef in large skillet or dutch oven.
Drain off fat from ground beef.
Return beef to same pan and add diced onions.
Saute for 2 minutes on medium heat.
Add garlic, jerky and green bell peppers.
Carmelize vegetables.
Add tomato paste and deglaze with beef or chicken stock.
Add chili sauce and then remaining ingredients except for the cilantro.
Simmer on medium low heat for one hour or until all seasonings are fully incorporated into the chili.
Season chili to taste at the end and take off the heat and add the fresh chopped cilantro.
You want to try to keep the cilantro as green as possible.
Serve the chili with shredded smoked mozzarella cheese or Monterey Jack.
Note: Use very little salt in chili since you will get most of your needed salt from the jerky.
Also, keep in mind that chipotle peppers are very spicy and you need just a little bit.
Another suggestions: The chili could be served with fried tortilla chips or warm flour tortillas or flat bread would be nice as well.