Calee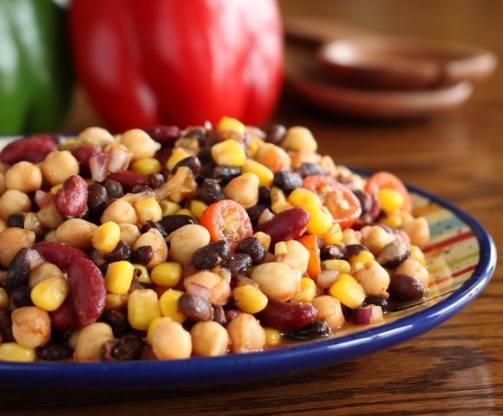 A wonderful side salad that would compliment any Mexican or Southwestern meal. To make it a main dish, you could add chopped cooked meat of your choice and some shredded Cheddar cheese.

I followed the recipe and loved it. Wouldn't change a thing.
In a bowl, combine beans, celery, onion, tomato and corn.
In a small bowl, combine dressing ingredients; mix well.
Pour over the bean mixture; toss to coat.
Cover and chill for at least 2 hours.