Southwest Spicy Fish Sandwich

From cook's..com. Can purchase store-bought chipotle mayonnaise or see recipe below.
Directions
Heat olive oil on medium high in a large frying pan. Sprinkle tilapia fillets liberally with southwest seasoning. When oil is hot, add fillets. Cook 3 minutes on each side. Remove fish to a plate.
Slice cheese into thin slices. Make chipotle mayonnaise (see recipe below).
Heat grill pan to medium high. Lightly butter the buns and grill, buttered side down until browned. Add thinly sliced cheese to the bottom of each bun. Melt the cheese under a broiler or toaster oven and remove from oven. Add a fish filet to each bun. Place a romaine lettuce leaf on top of the fish. Add 1 tablespoon of chipotle mayonnaise to each bun top and place the bun on top of lettuce.
Chipotle Mayonnaise Recipe:.
Place one 7 or 8 oz. can of chipotle peppers in adobe sauce in food processor. Pulse until peppers are well chopped. Add 3 tablespoons of the chipotle sauce to 1 cup of mayonnaise. Freeze or refrigerate remaining chipotle sauce for future use. Refrigerate remaining chipotle mayonnaise.
Most Helpful
Great sandwich! I made the mayo as directed. The flavors were great. We enjoyed the extra zip and hint of smokiness added by the chipotle chiles and adobo sauce. Thanks for sharing!

This was fabulous and very easy! I had never tried Emeril's SW spice mix before. I really love it and will be using it often. For the chipotle mayo, I combined some mayo (I used Vegenaise) with some chipotle salsa. It was a fabulous topping! Made for the Best of 2010 Tag game, recommended by loof. Thank you!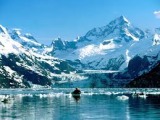 Oh WOW this was fantastic! The spice on the fish and the cooking directions were spot on and the chipotle mayo just put this over the top. So quick and easy and with ingredients that I always have around - this is a winner - thanks for sharing the recipe!