Southwest Spam Burger With Salsa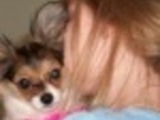 At the end of hurricane season each year, we have several cans of Spam to use up. This recipe goes to show you that even Spam can be quite tasty.
1 (12 ounce) can Spam, cut into cubes
0.5 (15 ounce) canwhole potatoes
1⁄2 teaspoon ground cumin
1⁄2 teaspoon garlic powder
1 egg, beaten
1 tablespoon flour
1 cup dried breadcrumbs
3 tablespoons vegetable oil

Salsa

1 cup drained canned corn
2 tablespoons chopped drained pimiento
1 tablespoon chopped drained canned chilies or 1 tablespoon chopped pickled jalapeno pepper
1 dash white wine vinegar
Directions
Mash SPAM and potatoes together. (Do NOT use food processor.) Add cumin, garlic, egg and flour. Mix well. Form into 4 patties. Coat well with breadcrumbs.
Heat vegetable oil in a skillet over medium heat, add Spam patties and saute for 5-7 minutes on each side or until lightly browned.
For Salsa: Mix salsa ingredients together and salt to taste.
Serve each patty on a toasted hamburger bun topped with salsa.
Most Helpful
i promised myself i would never make patties again, im not technically good enough, they always fall apart and dont cook right, but i had to try this as hubby loves spam and it sounded good. first off, i used baking potatoes and par-boiled them, and mashed those in instead, i hate the taste of canned potatoes. I found when i added the agg, it went way too wet, even with the flour, so i added about 0.5 cup breadcrumbs to the mix 2 hold it together. The mix made 5 good size patties, and they cooked ok, my lack of experience showed. I think next time maybe a little less cumin, its very overpowering. O, and i used jarred salsaas i was the only one eating salsa. I think i would make again. Thanks. xx