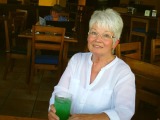 This is a recipe from Central Market. It makes a wonderful hoagy style sandwich, but it's also great atop an avacado half.
Directions
If you can't find McIlhennys spicy mayo just add tabasco to regular mayo.
Mix all salad ingredients in large bowl.
Chill and fill hoagy rolls or top avacodo halves.