Southwest Shrimp and Corn Chowder
Prep 15 mins
Cook 15 mins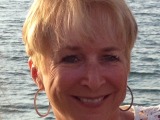 From Cooking Light, April 2009. Great with quesadillas.
Directions
Melt butter in a large Dutch oven over medium-high heat. Add onions, bell pepper and serrano chile to pan; saute' 2 minutes or until tender, stirring frequently. Add canned chiles to pan; cook 1 minute. Add flour to pan; cook 1 minute, stirring constantly. Stir in milk and next 5 ingredients (through corn); bring to a boil. Cook 5 minutes or until slightly thick. Stir in shrimp; cook 1 minute or until shrimp are done. Remove from heat; stir in cilantro.
Reviews
Most Helpful
Followed this step for step, though I substituted a jalapeno pepper for the serrano pepper. I'd recommend cutting back on the fresh cilantro, as it can overpower the aroma and flavor. But this dish is awesome (hopefully my pic will be published for it).
I found this at myrecipes.com, and I used half and half instead of reduced-fat milk. The hashbrowns are the key to this recipe. I absolutely loved this and was disappointed when it was gone. Thanks for posting this great recipe!