Syrinx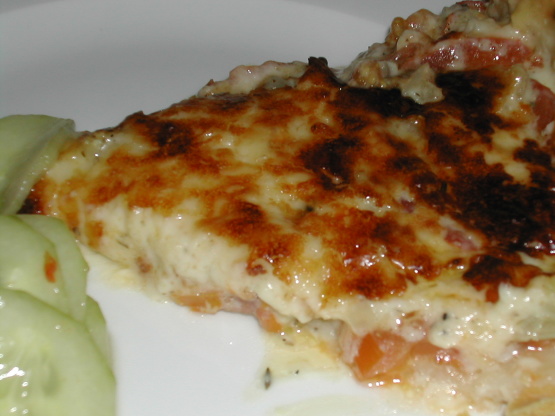 This recipe was included in our family's cookbook, Treasured Recipes and Memories, The Blanchard Family. A very tasteful side dish to have with any meal!

WOW! What a yummy Southern Tomato Pie, Emz. Loved it! Can't wait for summer 'maters to make again.
Bake pie shell for 5 minutes at 425°F.
Place tomato slices in pie shell.
Combine seasonings with onion and sprinkle on tomatoes.
Mix mayonnaise and cheese and spread over top like meringue. Seal edges as much as possible.
Bake at 350°F for 35 minutes. Cool 15 minutes before serving. (It is very important to allow pie to cool before trying to serve).