Southern-Style Slow Cooker Chicken and Dumplings
sarikat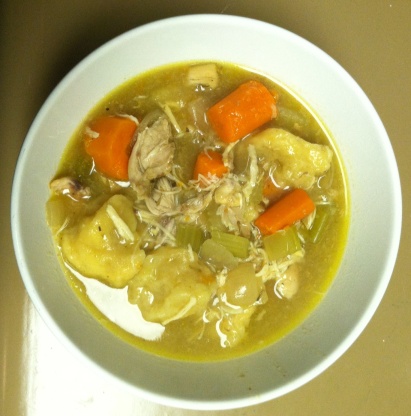 I came up with this recipe to satisfy my craving for some homemade chicken and dumplings. It's quick and easy to throw together and smells amazing at the end of the day. Chicken will be tender and juicy and just fall of the bones. Be sure to remove the chicken bones before serving.
Clean and chop carrots, celery and onion. Add to slow cooker.
Add cream of chicken soup and chicken broth, stir to combine. Add chicken pieces, parsley, salt and pepper.
Cover and cook on HIGH for 5 hours.
Add torn biscuit dough pieces and continue to cook on HIGH for 1 hour.
Stir before serving. Remove any chicken bones.