Southern-Style Collard Greens
ChefLee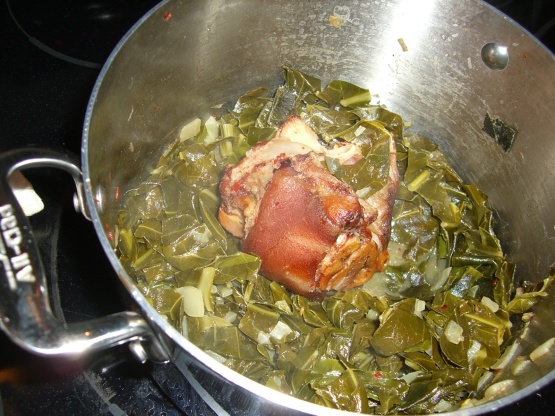 An old family favorite from our time in the south. Even my husband, who is picky about his greens, enjoyed this recipe!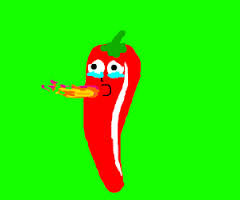 Really good!!! I had a frozen hock so I boiled it for a bit until it defrosted then I used the water from that for my cup of water. These have just the right amount of heat, sweet, and flavor!! I cooked these with a lid half on the pot. They were al dente at 45 minutes and I kept them on a little longer so they would get even softer. Thanks for posting this great recipe!!!
Thaw collard greens if using frozen or rinse if using fresh.
Combine all ingredients in a medium sized sauce pan. Cook over low heat for about 45 minutes.
Discard ham hock.
Serve with salt, pepper, and Tabasco sauce to taste.