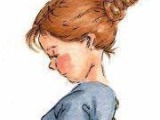 This salad is always a hit when I serve it. The sweetness of the dried cranberries goes well with the salty tang of feta cheese.
Directions
For the vinaigrette, combine the raspberry vinegar, Dijon mustard, sugar, salt and pepper in a bowl and mix until the sugar and salt dissolve.
Whisk in the olive oil.
For the salad, combine the greens, cranberries, pecans, onion and cheese in a salad bowl.
Add the vinaigrette and toss gently to coat well.
Most Helpful
Thanks! it was indeed a hit with my jambalaya menú.... the salad was a sweet and tangy nice experience.

This was a lovely salad. The dressing was very light (I found 4 tbsp of olive oil to be enough) and compliments the salad components beautifully, making a nice mix of sweet, savory and salty. Thank you MarieAlice for sharing the recipe.

O.K., I'm fudging here...I forgot the salad until the last minut so I used bottled raspberry vinaigrette, but I did beat a dollop of Dijon into it. The salad ingredients were very crisp and crunchy.It was enjoyed by all!