Southern Rice With Bacon Flavored Gravy
Prep 15 mins
Cook 30 mins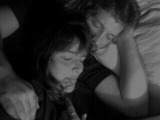 A wonderful rice and gravy without making gravy. The starch in the rice binds with the bacon grease to make rice & gravy in one pot.
Directions
Put all ingredients (except crumbled bacon)in a pot and bring to a hard boil.
Reduce heat to medium so that the rice boils fairly fast.
Cook for 25-30 minutes till the water cooks out enough that the rice just starts to stick.
Add crumbled bacon and serve.
Most Helpful
Yum! This rice is awesome! It didn't really seem to make any gravy but we certainly didn't miss it, it has so much flavor. I topped the rice with black eyed peas and served with fried pork chops. Thanks for another winning recipe 2bleu!

This is a very good rice dish. My boys liked it and especially because it had bacon in it. I didn't even look at the calorie count...you have got to splurge sometimes especially when 3 can eat a whole bowl. Thanks for a good recipe. Made for photo tag.