acid.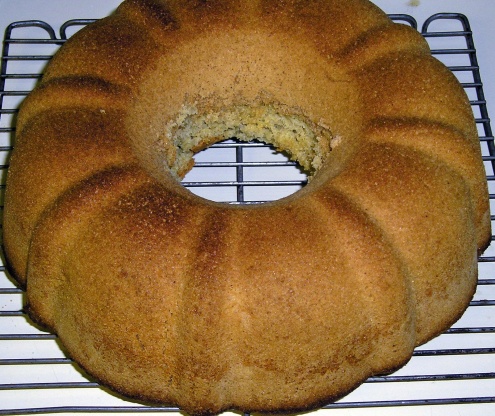 Delicious! This is the best pound cake I've ever had. It's great for dessert, but also wonderful buttered and toasted for breakfast!
Preheat oven to 350.
Grease and flour a tube pan.
Cream sugar and Crisco well. Add eggs, 1 at a time, beating after each egg.
Alternately add flour, milk and vanilla, beating after each addition.
Pour into greased and floured tube pan.
Bake for 1 hour and 10 minutes. Cool 10 minutes in pan, then invert onto cooling rack.