Southern Pecan Pie Filling
luvcookn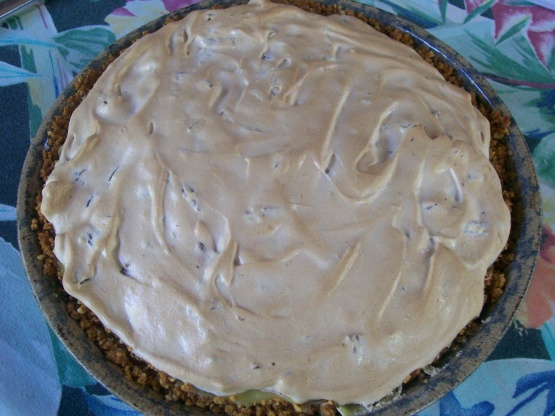 My grandmother was the best cook I've known. This is the way she made a pecan pie filling. Prep. time does not include the 30-45 minutes needed to cool the filling.

For us...this is a very different kind of filling for pecan pie. It is wonderful! All the flavours are there. It's quite sweet....so only a small slice is needed. Instead of a regular pie crust...I made "recipe #116887" and put some chopped pecans in the crust. This is a definately a keeper. Thank you Kelly for sharing.
Mix all ingredients and cook in double boiler for 45 minutes, stirring every 10 minutes for the first 20 minutes, then stirring every 3-5 minutes,or until thickened.
While mixture cools, prepare topping.
For Topping: Beat egg whites until stiff.
Add brown sugar and mix well.
Stir in pecans.
Pour cooled filling into baked pie shell.
Cover with topping and bake in 325 degree oven until light brown or about 15 minutes.