Southern Peanut Butter Chocolate Chip Pie
This is a very rich and gooey dessert pie, and for true peanut butter lovers! (not to mention the chocolate) Best served with whipped cream or ice cream, yummy! ;)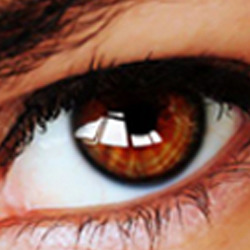 Oh soooooooo rich! I made Recipe #335191 and should have used my 10" quiche pan because I really had too much filling for my 9" pie plate ~ I forgot to add the chocolate chips until the pie was in the oven, so they went on top, making the pie look really dark! The filling hides my pretty fluted crust ~ next time, I will reduce the chocolate chips to 3/4 cup because they overpowered the peanut butter flavor. Made for 2009 Fall PAC ~ thanks baby FGB!
preheat oven to 375 degrees F.
Beat sugar salt and syrup until well combined.
Incorporate the peanut butter, eggs, chocolate chips, and vanilla; stir until smooth.
Bake 40-50 minutes, until crust is golden. (tip: center of pie might still be soft, but it will firm as pie cools.).
Cool slightly, refrigerate until served. Enjoy!