Southern Living Butter Muffins
diner524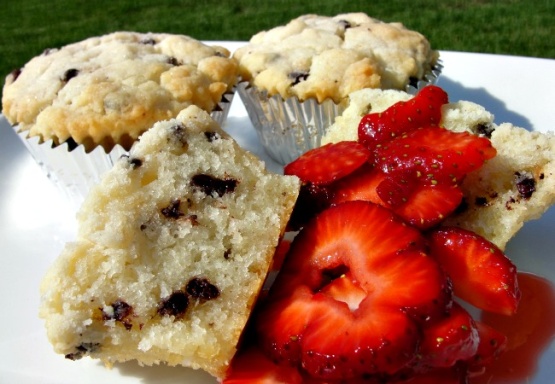 This recipe is adapted from the November 2011 issue of Southern Living Magazine. I added some chocolate chips and a little Splenda on top because they will be a breakfast for DH. The original recipe called for using mini-muffin tins but we used full sized.
The recipe title says it all, lol!!! Very delicious buttery moist muffins!! I did go ahead as you did and added some mini chocolate chips and sugar on the tops. Next time I would add some sugar to the batter as well if I want a sweeter muffin, but as written, very good savory muffin. I served mine with fresh sliced strawberries and a scoop of vanilla ice cream, yummy!!! Thanks for sharing the recipe. Made for 2013 Spring PAC event.
Pre-heat oven to 350. Stir all ingredients together in a large bowl until just blended (if you're going to add chocolate chips or fruit this would be the time). Spoon into lightly greased muffin tin. Bake 25 minutes or until golden brown and a toothpick comes out clean. Let cool in pan a few minutes before turning out to complete cooling.