Prep 15 mins
Cook 45 mins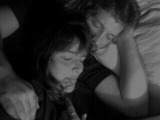 Directions
Preheat oven to 400 degrees. In small bowl, beat egg whites until stiff. Set aside.
In large bowl, cream together sugar, cornmeal, lemon juice, butter and egg yolks for 5 minutes or more until creamy.
Gently fold beaten egg whites into this lemon mixture. Gently pour filling into pie crust. Bake about 15 minutes or until top of pie begins to brown.
Reduce oven temperature to 300 degrees and bake an additional 25 to 30 minutes or more until pie is just set in the middle.
It should be a little jiggly, not runny, in the middle. Remove from oven and cool.
It can be refrigerated, but is best served at room temperature. Covered, this pie will keep unrefrigerated for up to 4 days.
Reviews
Most Helpful
Absolutely do love the taste of lemon, & this chess pie was just the ticket for the 2 of us! We actually shared it with 2 friends here for the day, & it didn't last but one meal! Easy to prepare, which just add to its attractiveness! Thanks for sharing the recipe! [Tagged & made in Please Review My Recipe]
These were good and I'm glad it came out fine coz while I was mixing them all up, the mixture didn't look smooth. Next time, I'll just use melted butter for a smoother batter, cut down on the lemon since even DH noticed that it came out a tad bit strong. Thanks,2 Bleu.