BeeHun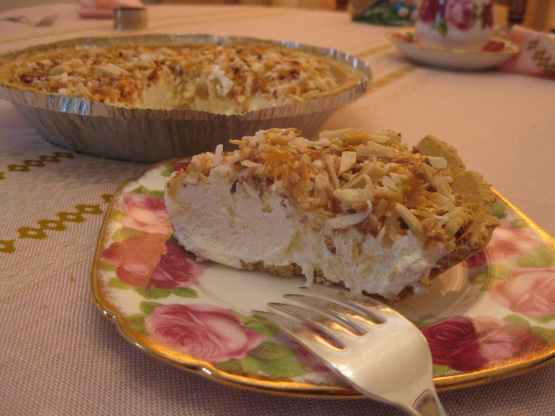 This is one of my favorite pies to serve. It's really easy and have a big "WOW" factor. Be sure to allow enough time for it freeze all the way before serving. Cook time is freeze time.

Delicious and a real crowd pleaser!! A slice of heaven or as some of my guests said heaven in your mouth...
Melt butter or margarine in skillet over low heat.
Add pecans and coconut stirring constantly to brown. Cool.
Mix cream cheese and sweetened condensed milk until smooth.
Fold in non dairy whipped topping.
Pour evenly into crust.
Sprinkle with coconut and pecan mixture.
Drizzle with the caramel and chocolate toppings.
Cover and freeze until frozen hard.
Remove from freezer 10 -15 min before serving.