Southern Comfort Manhattan
Nimz1466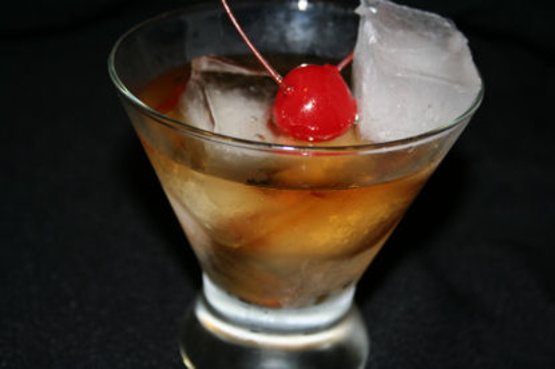 A sweet twist on the classic Manhattan. My new favorite drink. Garnish with a Maraschino cherry.
I tried this recipe in contrast to one I make using 1oz sweet vermouth plus 2 dashes of campari with 2oz southern comfort. Texture of your recipe is too dry as if it is trying to tamper the wetness of the southern comfort. Hmmmm... This cocktail is my favorite and I like trying different recipes of it. Enjoy responsibly!
Use a rocks glass filled with ice or a stemmed cocktail glass chilled
Combine ingredients into shaker with ice.
Shake and strain into glass.