faith58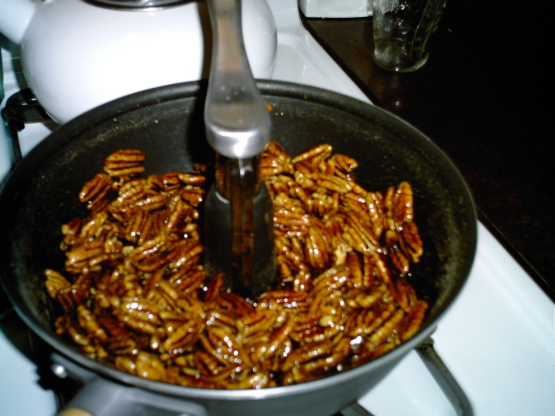 A very old recipe which I might have found in a Junior League cookbook. Sweet with cinnamon and vanilla but not overpowering so you can still taste the pecans. They're very quick to make and nice to include in gift baskets. This is a simple candy recipe that's much more forgiving than most. Total cooking time is about 15 minutes.
Combine all ingredients except pecans in heavy pot and cook 10 minutes or until bubbles cook down.
Add pecans and stir until all are coated.
Continue stirring until syrup turns to sugar.
Pour onto cookie sheet and separate.