sheepdoc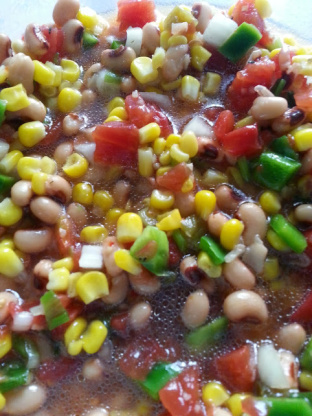 A co-worker brought this dish to a work potluck, and everyone was absolutely raving! I couldn't get enough of it, so I knew I had to get the recipe :) It is great with tortilla chips as a dip, or over some lettuce for a salad. As a bonus, it's so simple and quick to put together!
Combine all ingredients and mix well.
It can be made up to 24 hours in advance and kept in the fridge.