Rita1652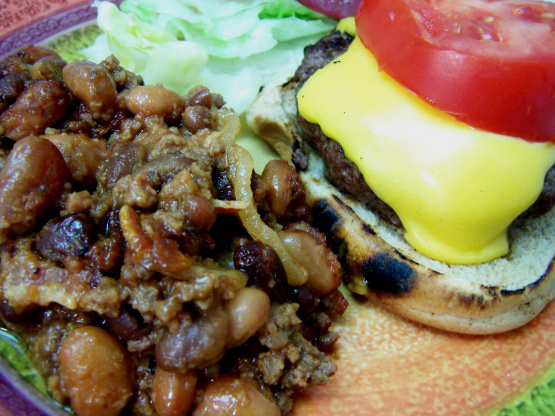 This is a delicious, savory, quick meal that my mom used to make when I was little and it even won a local contest once. It's great with a salad and some hot buttered bread. Enjoy!

very easy to make, I did not have kidney beans, but used chickpeas instead, and used white wine vinegar instead of red. Turned out great, thanks
Preheat oven to 350 degrees.
In casserole put hamburger, all three cans of beans, bacon, and onion soup mix, stir well.
Mix together in a bowl, ketchup, vinegar, mustard, and salt and pepper, mix well. Pour into hamburger and bean mixture, stir well.
Bake for 45 minutes.