Southeast Asian Sweet Coffee
Um Safia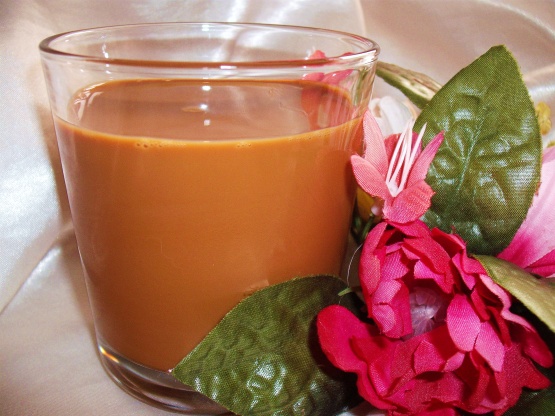 I can't get enough of this - seriously! When I can't be bothered to brew coffee or I'm at my parents I make a 'copycat' using milk & Camp Coffee - the chickory in the Camp Coffee makes it taste just like the Thai coffee! Have it hot or in the summer have it really chilled for the perfect ice coffee! If you love iced coffee...TRY THIS! Time to make doesn't include chilling time or brewing the coffee.
Add 1 tablespoon of condensed milk to each of four 8-ounce cups or glasses.
In each pour 2 shots of espresso, and stir until the coffee and milk are well combined.
If serving as iced coffee, cool then chill in the refridgerator for at least 2 hours. Add a few ice cubes to each serving, if you wish.