Southeast Asian Grilled Flank Steak
Rob-ster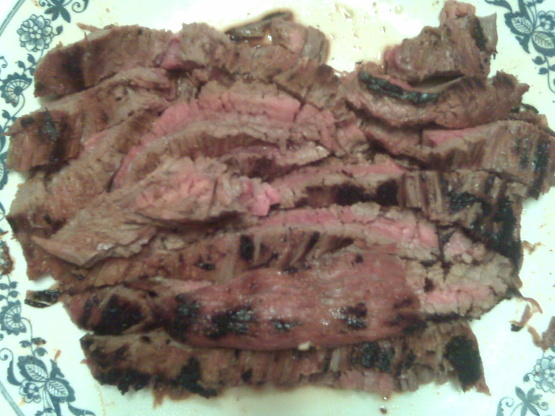 A savory, delicious way to prepare flank steak. Tangy limes are a great contrast to the Sriracha sauce! Great for the BBQ!
Combine first 6 ingredients in a flat, non-metallic pan. Add steak; cover with plastic and marinate in refrigerator up to 24 hours, turning occasionally.
Prepare grill (medium-high heat).
Remove steak from marinade; discard marinade.
Spray grill rack with cooking spray; place steak on grill rack; 4 minutes on each side (for medium rare), adjust time for degree of doneness. Remove steak from grill; sprinkle with salt. Let stand 5 minutes.
Cut across grain into ~1/4-inch slices and serve with rice etc.