South Pacific Pork Roast (Crock Pot)
Boomette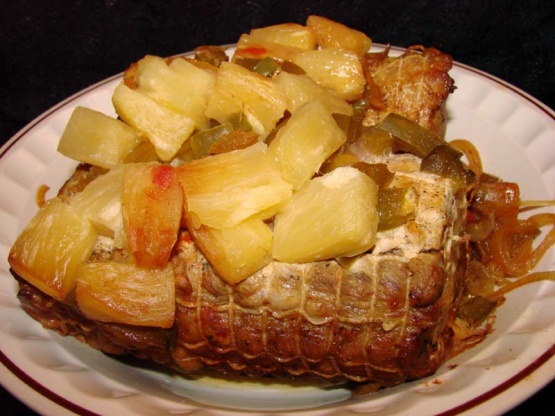 I found this recipe on another website. Revised just a little to suit my taste.
Season roast with salt and pepper and rub with minced garlic.
Pan sear (on top of stove) roast about 3 minutes on each side.
Place onion in bottom of crock-pot.
Place roast on top of onion.
Top roast with remaining ingredients, except Pineapple, cornstarch, and water.
Mix water and cornstarch and pour onto top of all ingredients.
Cover and cook on low for 8 hours.
Add the can of pineapple and cook for another hour, or you can do like me and be lazy and throw the pineapple in with the other ingredients and cook it the whole time!