South of the border Strata
Bayhill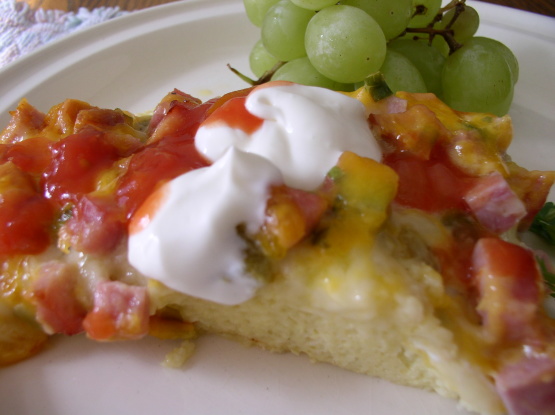 Great for overnight guests or just a different breakfast for your family. I love it because you make it the night before. I serve with sweet rolls and fresh fruit!
Spray 9x13 inch casserole dish.
Place bread on bottom and top with monterey jack cheese, green chiles and ham.
Mix eggs, milk, green onion& tabasco and pour over bread.
Top with cheese and cover over night.
Bake 325 for 40 minutes.