South of the Border Shrimp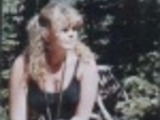 Fast and easy mexican seafood recipe for something different then the typical tacos and burritos.
Directions
Dry cleaned shrimp with paper towels.
Heat butter in a large skillet over medium heat.
Cook garlic in melted butter for 30 seconds.
Add shrimp and cook 2 minutes more, stirring occasionally.
Stir in the tequila, lime juice, salt and red pepper flakes.
Cook 2 minutes more or until most of the liquid is gone and shrimp looks pink and glazed.
Add cilantro, stirring over heat for a few more seconds.
Serve over hot rice.
Most Helpful
Wow!!!! This was so good! We had it over your rice. So much flavor! Cooked it for friends and they were so impressed. Now I am gonna have to make tequila a stable in my house. A definite try but make her green rice with it.
This was really good! I think I will spice it up a bit more next time and try your rice with it. Thanks for sharing!
Great! I added 2 more cloves of garlic, which made it more to my liking.