South of the Border Hot Dog Tamale Pie
A great casserole recipe with that "South of the Border taste". Recipe adapted from the 1977 Better Homes and Gardens All Time Favorite Casserole Recipes.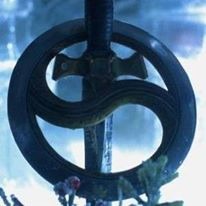 The filling had a nice flavor, but we didn't care for the cornmeal topping. I might try it again leaving this off. Made for PAC Spring 2008.
Pre Heat oven to 375 degrees.
In a large skillet, cook onion and green pepper in butter til tender but not brown.
Cut Hot Dogs into 1/2-inch pieces. Stir into skillet along with beans, corn, tomato sauce,olives, garlic, sugar, chili powder and a dash of pepper.
Simmer uncovered, til thickened, about 30 minutes.
Add cheese. Stir until melted.
Turn misture into a greased 9 x 13 casserole dish.
Place 2 cups cold water in a sauce pan. Stir in corn meal and 1/2 teaspoons salt. Cook and stir until very thick (1/2 to 1 minute after mixture comes to a boil).
Spoon over the hot mixture forming a lattice design.
Bake at 375 degrees for 25 to 30 minutes.