South of the Border Egg Salad
Parsley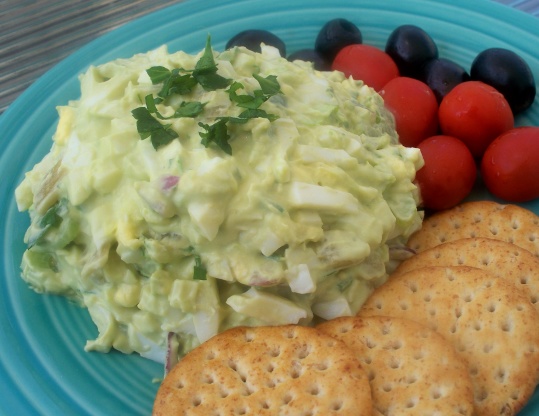 Good by itself, for sandwiches, or wrap in a flour tortilla. For the celery, I use celery hearts. Substitute Miracle Whip for the mayo if you prefer. If you don't like the "bite" of raw onion in your salad,use scallions instead. Prep time doesn't include time for cooking eggs, which varies depending on what method you use.

Really unique twist on egg salad! We enjoyed this recipe quite a bit. I scaled it back to 1 serving, and it filled two of us up quite well. Thanks for a keeper!
Combine eggs through onion.
Whip together the dressing ingredients.
Stir dressing into egg mixture and refrigerate until served.