South-Of-The-Border Cider
flower7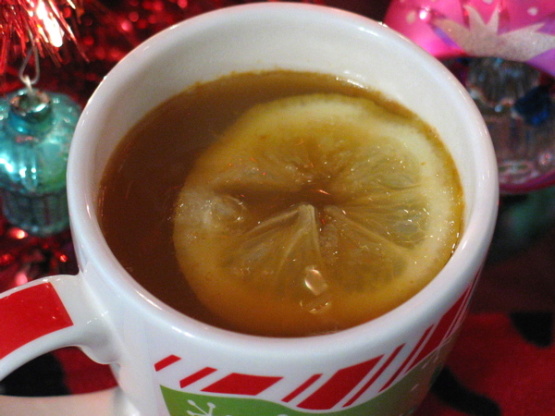 This recipe is adapted from the Central Market in Fort Worth, Texas. Posted for the Summer '09 Comfort Cafe.

Very interesting change from other hot cider recipes. After my first sip I thought it might be a little strong for my taste, but subsequent sips were better. I reduced to 1 serving but used 9 oz cider (a little over 1 cup) and just 3 Tbsp tequila. Next time I might reduce the tequila to 2 Tbsp. Thanks for sharing!
In a saucepan, combine the cider, lemon juice and salt. Bring the mixture to a simmer and skim it.
Add the tequila and liqueur and heat over moderate heat, stirring until it is hot.
Divide the mixture among 8 heated mugs and garnish each drink with a lemon slice.