South of the Border Chili Croutons
Prep 10 mins
Cook 15 mins

Croutons perfect to dress up a salad, use for stuffing, eat for a snack, sprinkle over soups, even potatoes! If you like a little heat, add some red pepper flakes!
Directions
Combine chili powder, oregano, red pepper flakes if using, and salt in a small bowl; set aside.
Place bread cubes in a large mixing bowl, and drizzle the oil over cubes. Stir until cubes are coated with oil. Sprinkle cubes with cheese and the amount of seasoning desired. Store unused seasoning mixture in a re-sealable container for future use.
Spread seasoned croutons in a single layer on a 15 x 11-inch baking sheet.
Bake in oven for 12-15 minutes until cubes are dried, stirring occasionally. Cool on baking sheet.
Store in plastic, re-sealable bag.
Most Helpful
Fantastic Croutons! I did add garlic and onion powder to the mix, but there's nothing more to say, they're perfect!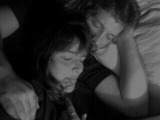 What a nice idea! I often make my own croutons to use extra bread, but hadn't thought of the southwest spin. I liked the change and even though I used the red pepper flakes didn't find them overly spicy.