South of the Border Chicken Casserole
Bayhill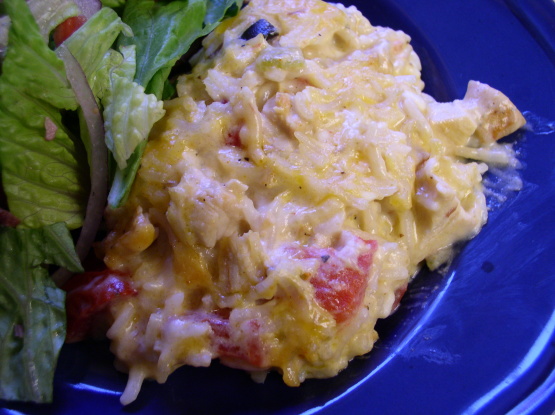 I found this recipe about 4 years ago on a website (submitted by Teresa Johnson). The website doesn't look like it is still around, but this recipe is so good, I had to share it. Not for the calorie conscious, but nice for a treat now and then!!!
Blend together sour cream, cream cheese, cottage cheese.
Add soup, salt, garlic powder, chilies, chicken, rice, cheeses, tomatoes and black olives (if using).
Spray a 9x13-inch pan with non-stick spray and pour combined ingredients into pan. Bake at 350° for 30 minutes.