South Carolina Mustard BBQ Sauce

This was a great memory of mine that my dad used to make.....unfortunately he kept all his recipes in his head and took them all to his grave with him. With the help of other ZAAR members and several other websites, this is what I was able to recreate. Awesome on pulled or chopped pork. Especially tasty when served on bakery fresh buns and pork!!
Directions
Combine all ingredients in small saucepan. Whisk to combine and occasionally while simmering for 20-30 minutes.
Let cool before using.
Save remainder in a sealed container in the refer. (I used a washed and rinsed out glass soy sauce bottle).
Most Helpful
Full disclosure: I have never had South Carolina bbq before. I live in California and am a devotee of Central Texas bbq. I smoked a couple of pork butts (dry rub, Austin style) yesterday but I can't eat my usual Rudy's Sause as I am attempting Atkins. On a whim, I made this in no time this morning with Splenda and ate it on my Central Texas pulled pork this morning. It was fantastic! Unorthodox, I know. Mixing Q styles, bad, I know. Delicious! So much so that I'm going to learn a little more about South Carolina bbq! Thanks for sharing this and opening my eyes to more ways of loving smoked meats.

Five Star because its tough to find a decent Vinegar based Mustard sauce. This is good basic and you can Tweek it to suit your own tastes. I have a better one but it has about ten times the Butter thats in this one and it is SO unhealthy. One Hint - -Boil the Vinegar separately before adding other ingredients and it will tone down the Vinegar taste. Thanks for the recipe, it does qualify as SOUTH Carolina Sauce.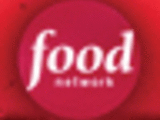 Yep. Simple. Easy. Correct. Simplicity is the way we should cook. I cleaned the fridge a bit with mine, used honey Dijon, Bragg's organic cider vinegar, Clancy's special hot sauce, sambal olek, homemade dandelion honey versus the brown sugar. Came out PERFECT. This has the right proportions of ingredients so you can play. Bravo.