South Beach Salmon With Creamy Lemon Sauce Low Carb
Prep 10 mins
Cook 30 mins

I found this in the "South Beach Diet Book".. even if you're not dieting... it's great. Just substitute real sour cream for the fat-free for a to die for experience. It's quick, simple and uses on hand ingredients.
Directions
Preheat the oven to 350°F.
Coat a baking sheet with cooking spray.
Heat the oil in a small saucepan over medium heat.
Add the garlic and cook for one minute.
Reduce heat to low; stir in the lemon juice, capers and lemon-pepper seasoning and cook for 5 minutes.
Add the sour cream and cook for 5 minutes or until heated though.
Meanwhile, place the salmon on the prepared baking sheet.
Bake for 20 minutes or until the fish is just opaque.
Serve with the sauce.
Reviews
Most Helpful
Fantastic salmon recipe. I loved the sauce, we used low-fat sour cream. I baked the salmon along with some scallops, and the sauce was great with both kinds of seafood. Thanks for sharing, made for Everyday is a Holiday Tag Game.

This is a great sauce recipe for salmon - very tasty!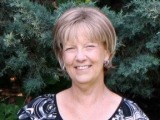 I'm sorry to post such a negative review but the sauce was nearly inedible. I omitted the lemon pepper seasoning and added some butter and cream to dilute the sauce a bit but the lemon flavour was overwhelming. The sauce was quite acidic. I think a mere tablespoon of the lemon juice would have been much better.