South Beach Peanut Butter Cup
dojemi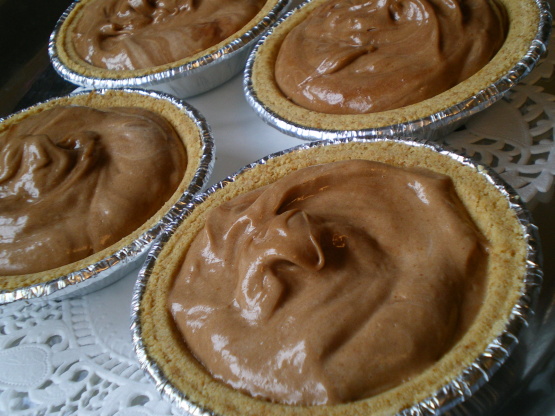 Are you on the South Beach Diet and missing candy bars? Try this tasty sweet treat! Appropriate for all phases...and unbelievably delicious.

This tasted good - not as great as I expected. And it's a TINY amount for how many calories you're packing in. A great idea, though!
1

no-sugar-added fudge pop or 1 sugar-free fudgsicle

2

tablespoons natural-style peanut butter

2

teaspoons light whipped topping (to taste)
Microwave fudge pop for about 10 seconds until soft.
Scrape fudge pop off of stick into bowl.
Add peanut butter and whipped topping; Stir together.