South Beach Diet Cheesy Ham Omelet
Bergy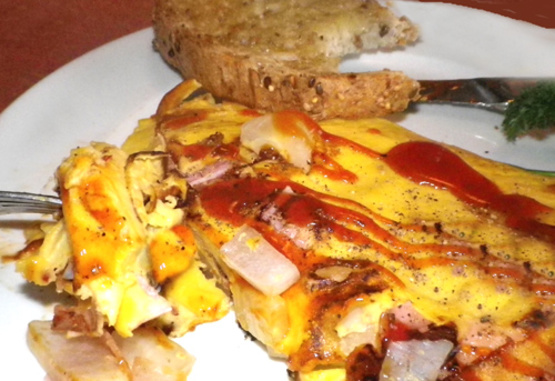 This is a Phase 1 dish. This simple omelet tastes indulgent with the ham and cheese, but it's also good for you.
Beat eggs and milk in small bowl with fork until blended. Add ham, onion, and pepper; mix well.
Spray an 8-in. nonstick skillet with cooking spray.
Pour egg mixture into skillet; cover. Cook on medium heat 6 minutes or until egg mixture is set but top is still moist.
Sprinkle cheese evenly onto half of omelet. Using spatula, fold egg mixture over filling; cover.
Remove from heat; let stand 1 minute.
Cut in half to serve.