South American Jugo - Fresh Fruit Drink
Um Safia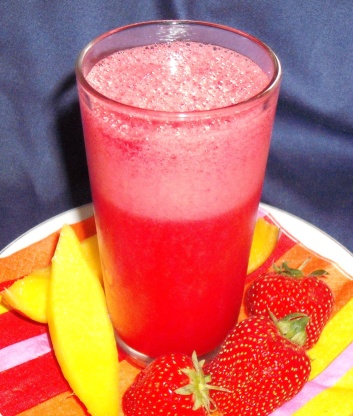 Jugo is a wonderful fruity drink, traditionally drunk in South America, especially at breakfast time.
473.18

ml diced fruit (pineapple, papaya, mango, berries etc- peeled, de-seeded, hulled if required)

473.18

ml cold water (or ice water)

59.16

ml caster sugar (more or less, add to taste)

236.59

ml crushed ice
Place all the ingredients in a liquidizer & blend until completely smooth.
Add more sugar if you like --
Serve immediately in tall glasses.