South American Flank Steak
diner524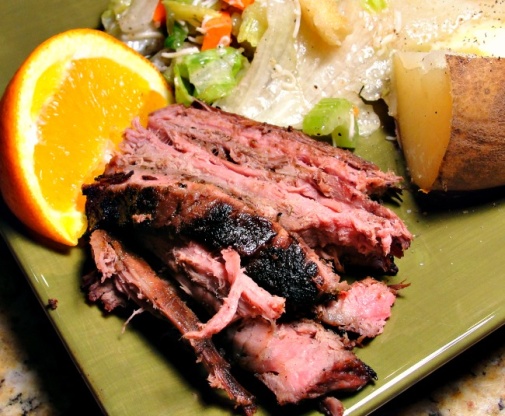 From Ashley Lowe, Seattle, WA, Sunset, APRIL 2005.
OMG!!! What a delicious marinade!! This was so good and didn't require a lot of advance time to marinade to get the great flavor, just loved it!! DH ate a very late lunch and didn't want dinner, so I had a flank steak that was between 1/4 and 1/2 lb in the freezer, so I took it out and then worked on the marinade. I poured the marinade mixture over the partially frozen steak and let it come to room temperature. The only change I made was to use chipotle chili powder instead of the actual canned pepper, as I couldn't find them at the store. I was worried that the amount of cilantro and then the amount of dry corriander and cumin, it would be overwhelming, but so wrong. I am finding that I am really one who loves the flavors of SA. Thanks for sharing such a great recipe. Made for CQ 2014.
Squeeze juice from 1 orange and pour into a food processor or blender.
Add garlic, cilantro, chiles and their sauce, oil, vinegar, cumin, coriander, and 1/2 teaspoon salt.
Whirl until finely pureed.
Place steak in a 1-gallon zip-lock plastic bag.
Pour cilantro-chipotle mixture over steak and seal bag.
Chill at least 1 hour or up to 1 day.
Lift steak from marinade (discard marinade) and lay on an oiled barbecue grill over a solid bed of medium-hot coals or medium-high heat on a gas grill (you can hold your hand at grill level only 3 to 4 seconds); close lid on gas grill.
Cook steak, turning every 4 to 5 minutes, until browned on both sides and done to your liking in center of thickest part (cut to test), about 12 minutes total for medium-rare.
Transfer steak to a rimmed board or a platter. Let rest 3 to 5 minutes.
Thinly slice meat across the grain.
Also slice remaining orange.
Serve steak with orange slices to squeeze over servings, and add salt to taste.