South African Telephone Pudding
Prep 25 mins
Cook 35 mins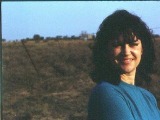 This ancient, delicious dessert got its name this way: in the time of party-line phones (which still exist in some farming areas) this recipe was apparently passed on from cook to cook by phone, and didn't have a proper name. So it became "Telephone Pudding". The recipe is not in our best-known older cookbooks such as "Cook and Enjoy It" (the cooking bible of many young brides!!), and neither could I find it in my considerable stack of old cookbooks, so it's almost lost now!! I was given the recipe by my husband's aunt, who is now 86. Lovely, sinful winter dessert!! Funny method -- but just try it! (It's getting rather tedious to correct the wrong assumptions: Jan 25, 2009: the review comment is wrong. If you want the lovely Roly Poly pudding recipe, it's either South African Roly-Poly Baked Dessert or Nanny's Nursery Baked Jam Roly Poly Pudding. On Feb 6, 2009: Dear reviewer, maybe it tastes vaguely like Malva Pudding, but here is the genuine Malva pudding: Malva Pudding, South African Baked Dessert).
Directions
Heat oven to 350 deg F/180 deg Celsius For convection/fan ovens the heat can be a little lower.
Cream butter and sugar well. (Use castor sugar/superfine sugar to make it easier).
Add the jam and lightly beaten egg to the creamed mixture.
Mix the flour, ginger and salt together.
Mix the baking soda/bicarbonate of soda* into the cup of milk in a roomy bowl.
Whisk the creamed mixture alternately with the dry ingredients into the milk, to form a smooth batter.
To make the syrup, boil the water (using your electric kettle is fastest, then measure into a small pot). Add the sugar, and stir until sugar melts. Add vanilla.
Pour this syrup into an oven dish -- not shallow! Then pour the pudding batter into the boiling syrup.
Bake pudding for about 30 - 45 mins until brown on top and baked through. (Sorry, aunt's recipe is a bit vague on this point).
* Baking soda is better known as bicarbonate of soda in South Africa.
Reviews
Most Helpful
Thanks Zurie, this recipe, out of many that I have tried over the years, comes closest to my grandmother's one. You have not only made my day, but that of my sister as well! Brings back so many childhood memories :) As for the previous review of this recipe, this is nowhere near a Roly Poly dessert.

Wonderful recipe! I've made it a few times, followed the directions and it's definitely not too dry. This is not the roly poly dessert that I know, though. The roly poly pudding my mom makes uses jam but no ginger, and it's lighter in colour. This is more dark. Definitely worth making! There's an error in this recipe - the proportions of water and sugar for the syrup are wrong. Should it perhaps be 1 cup water to two cups sugar? The cake itself is nice, but a bit dry without the syrup.