South African Milk Tart -- Traditional
Prep 30 mins
Cook 35 mins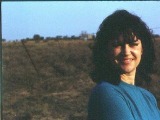 NEW INTRO ON 22 Sept 08: This recipe has had such strange "reviews" that I thought a new intro was needed! After Kiwidutch's 2 star review I DID find a major typo in the recipe and corrected it. This recipe has a hundred small variations! As to those who believe that my facts are wrong: the traditional milk tart ("melktert" ) was made by cooks in olden days who made their own puff or flaky pastry, long before it was available frozen! The filling was then poured into the raw flaky pastry, sprinkled with sugar and cinnamon, and baked in a hot oven until puffy and golden brown. Naturally this puff settled, like a souffle. To be at its best it was served warm. As time went by, cooks also used short pastry as well, but this needed to be blind-baked before the filling could be added and the final baking done. The present-day shortcuts to be found in abundance in bakeries, shops and home industries in South Africa are not really "melktert". Melktert is NOT a custard poured into a crumbly crust and left to set. That must be the "melktert" my critics know and assume to be real milk tart. But those tarts/pies are the kind they used to push into people's faces in old slapstick movies. After the two opinions posted, puzzled by the opinions, I checked all my older recipe books***, and found that all of them, in fact, said "flaky pastry" or "puff pastry", and all of them gave a recipe for a filling to be baked in the crust. There are better recipes than this one ... You only need to find the one which works best for you. But a filling which is merely poured into a ready-made crust is not the real thing. And the tannies will be glad I rewrote this intro. They must be turning in their graves about those gloppy custard pies being sold as "melktert" these days! ***Kook en Geniet/Cook and Enjoy It (Mrs S J de Villiers), Reader's Digest South African Cookbook (Chief Consultant Philippa Cheifitz), Traditional Cookery in Southern Africa (Judy Desmond), Our Best Traditional Recipes (Vida Heard & Lesley Faull) -- and also several cookbooks published in country districts.
Directions
Roll out the pastry on a floured board until thinner.
Beat an extra egg -- not one of the 4 in the ingredient list -- in a small bowl.
Line 2 average-size or smaller pastry plates with the pastry, being careful not to strech it. Crimp edges, paint with the egg, and put in fridge to keep cold.
Heat oven to 400 deg F/200 deg Celsius.
Heat 3 of the cups of milk with the cinnamon. If using stick cinnamon, take it out when milk is hot (not boiling).
Mix the flour, cornflour, salt and 4 tablespoons of the sugar with the extra cup of milk in another pot. Add the hot milk to this mixture, and keep whisking to prevent lumps forming.
Bring to a slow boil while stirring or whisking, add vanilla, keep stirring.
Take from heat and add the butter.
Whisk the egg whites until stiff, add the rest of the sugar (4 tblsp) and whisk until really firm and glossy.
Now whisk the egg yolks well, and add to the cooled milk mixture: you don't want boiled eggs!
Fold in egg whites; use a whisk to incorporate them.
Pour into the 2 lined pastry plates.
Bake in the pre-heated oven: 10 mins at heat given above, then lower heat to 350 deg F/180 deg Celsius.
Bake until puffed up and golden brown on top -- about 20+ minutes extra.
When they come out of the oven you can sprinkle the tops with a cinnamon-sugar mixture.
The milk tarts will fall again, which is normal. Best served still slightly warm, but can be made ahead, cooled and refrigerated. Always serve at room temperature or warm in oven again.
Reviews
Most Helpful
The real South African Melktert is NEVER made with puff pastry. The Tannies in South Africa would be horrified!
Chef Zee, I am so sorry to have to give this a low rating, the idea sounded great and *surely* I must have done something wrong. I am on an elimination diet for allergies so no flour is allowed and had colleagues at work rate this for me: without exception they said that the filling tasted overwhelmingly floury ! - ??? And definitely not a creamy, custard-dy inside that they were expecting. I'm really sorry that this didn't work for me, it baked and puffed up well, rose up like a soufflee and fell before my eyes as I took it out the oven, and it looked great. I have included a photo of a slice so that you can see the heaviness that I encountered: that's obviously NOT what it's SUPPOSED to look like. Maybe when I'm allowed flour again I might attempt this again. Thanks for a recipe that I hope works better for others as it sounds wonderful.

this is definitely not traditional milk tart as I know it - it was more like a sponge type of cake but not even spongy which I had to throw away. I'm used to the custardy type but mine was nothing like this - I guess I'll look up melktert next time.......