South African Melktert (Milktart)
icynorth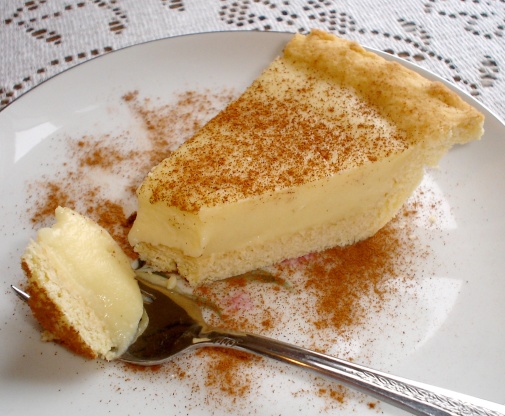 This is a wonderfully thick and flavourful milk custard set in a crust. A traditional tart which is loved by young and old alike. Children especially love the filling as a dessert.
Heat 3 cups of milk to boiling point.
Mix remaining milk, flour, sugar, extracts, salt and egg yolks together and add to hot milk.
Cook until very thick and remove from stove.
Whisk egg whites to stiff peak stage and add to milk mixture after it has been off the stove for 5 minutes.
Stir in margarine and pour mixture into ready-made pie shells.
Sprinkle with cinnamon.
Refrigerate to cool and set.