South African Crustless Milk Tart
katew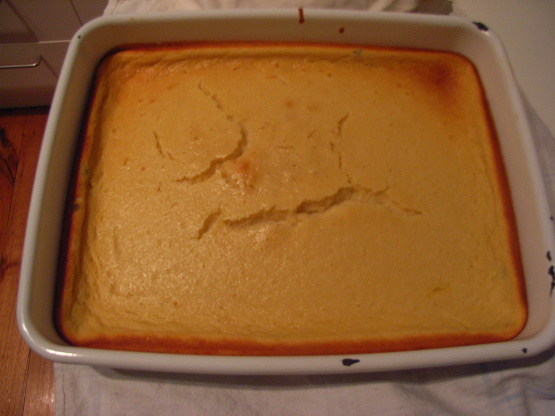 This desert recipe was given to me by my South African friend Sheralee. I haven't tried it yet, but it sounds delicious. Posted for ZWT 4.
Put all the ingredients together into a bowl or food processor and beat to a smooth batter.
Pour into a buttered pie dish (approximately 23cm/9" in diameter, but it doesn't matter if it's not exact, the finished tart will just be either a bit deeper or shallower). Sprinkle the cinnamon over the top.
Bake for 45 minutes at 175C / 350°F
Serve warm or cold. It sinks and becomes denser as it cools. If you eat it hot you'll need a spoon to scoop up the soft custardy tart but cold you can pick up the slices in your hand, if it hasn't vanished long before then. :).