South African Baked Sago Pudding
Prep 30 mins
Cook 45 mins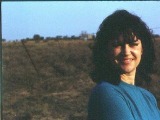 Very traditional, very comforting! Rather don't use tapioca, which is similar but has much larger "beads" or grains. Tapioca would need soaking overnight.
Directions
Oven: 325 deg F/160 deg Celsius.
Grease a large pudding dish lightly.
Heat milk to nearly boiling, then add sago, salt, and nutmeg or cinnamon.
Simmer over very low heat until sago is transparent.
Add the 1/2 cup sugar, butter and vanilla, and stir in well. Remove from heat.
Separate the eggs, and whisk the yolks. Add yolks to the sago mixture, whisk or mix through well, and pour the mixture into the prepared oven dish.
Put blobs of the apricot jam all over the pudding mixture.
Whisk the egg whites until stiff, and add the extra 1/2 cup sugar slowly, whisking until incorporated.
Spread this meringue over the sago pudding.
Bake in the preheated oven for about 40 - 45 minutes, until set, and the meringue is light brown on top.
Serve hot, warm or cold.
Most Helpful
Quick, easy and utterly delicious!

I've made this delicious recipe about 4 times now, and have perfected it. It is always a hit with a crowd of pudding lovers. Best served with home-made custard! Yum, gotta have another bowl!
I have made this recipe often from a similar recipe that my mother-in-law had. This is my family's favourite dessert, and although it is tradionally a winter dessert, they ask for it any time of the year. I make a dairy-free version at the same time in a different mix by following the same recipe but replacing the milk with rice milk. I bake the 2 mixtures at the same time.