pammyowl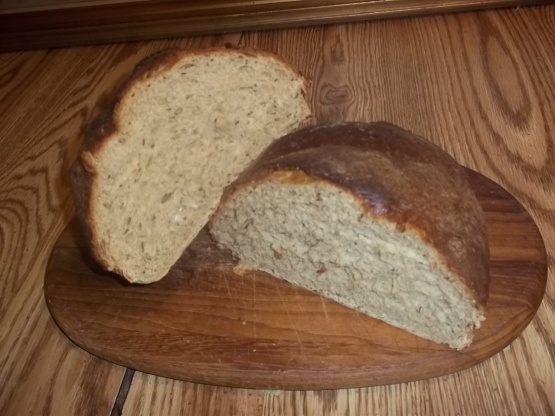 I love King Arthur Flours sourdough rye recipe, but it is for a bread machine, which I don't like. Mainly because of the shape of the finished loaf, so I mix and knead it in the bread machine, and after the first rise, I shape and bake in the oven.

My starter smelled plenty sour on the 3rd day. On the 4th day I was feeling mighty sure of myself and made your recipe. My conclusion: Better than anything store-bought and everyone in the world should make this recipe. How do I make that happen??? If only I ruled the world... I miss you, my dear friend.
Put all ingredients in the bread machine in the order specified by your machine's manufacturer.
Set on the dough setting. Let it do it's thing, checking after 10 minutes or so to see if you need to adjust the liquid or flour.
Let rise, take out and form as desired.
Let rise again, and heat your oven to 350.
Slash and bake for 15 minutes, turn and bake another 15 minutes. Test for doneness. I use an instant read thermometer, and shoot for 195-200 degrees.
Let cool completely, slice and enjoy!