dazeeto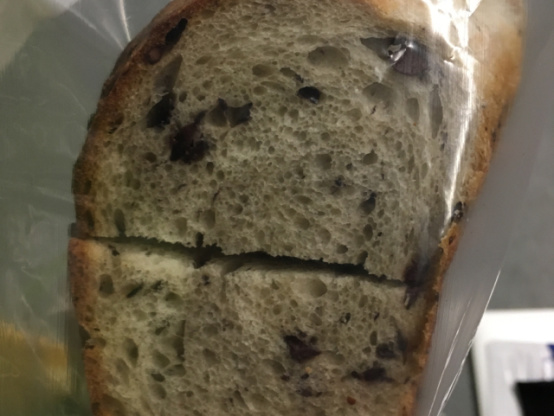 Found this on Sourdoughhome.com The original recipe didn't include yeast but since my sourdough starter is young, I added the yeast. DH said it's a 5.

Wonderful bread. My dough was of a consistency that I knew I wouldn't be able to easily incorporate in the remaining ingredients at Step 4, so I kneaded them in at Step 3. My oven has been a little iffy lately so I should have cooked this an extra 5 minutes, but it was a brilliant success anyway. Thanks for posting.
Combine water and starter in a mixing bowl and mix together. Add yeast and flour to water mixture until it comes together. Cover dough with Saran wrap and let it sit for 20 minutes.
Remove wrap and add the salt. Mix well on low speed for two minutes.
Turn to medium speed and knead for 6-8 minutes.
Add the remaining ingredients to mix. Cover dough and let rise until dough has doubled.
Punch down dough and form into a round. Place on cornmeal dusted parchment paper on a jelly roll pan. Let rise until doubled. (Mine was 2 hours.).
Preheat oven to 450 deg.
Make a slash in the top of the bread.
Place into the oven and bake for 20 minute Spray oven with water 3 times during the first 9 minutes.
Lower the temperature to 400 deg. and bake for another 10 minute or until it registers to 190 deg. (high altitude) May take longer at lower altitudes.