Sourdough Oatmeal Potato Bread
Demelza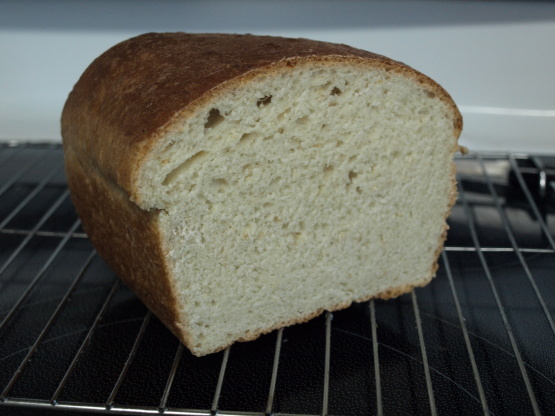 I created this combination and was very pleased with the results.

Wonderrful loaf. I used the dough cycle on my bread machine & formed the loaf to bake in a pan in the oven. It was half gone before it was even cool enough to cut properly. I may add some chopped toasted hazelnuts or pecans next time I make it. Thanks Donna!
Place ingredients in bread machine pan in the order that they are listed.
Select dough cycle and press start.
Turn dough out on lightly floured surface and shape into desired loaf.
Place in greased loaf pan and let rise, covered, until 1 to 2 inches above edges of pan.
Be patient, this can take several hours, depending upon how active your sourdough culture is.
Uncover and bake at 350 degrees F for about 30 minutes, or until done.
Immediately turn out of pan and cool on wire rack.
Brush top crust with butter for a soft crust, if desired.
NOTE: You can use part whole wheat flour (up to 1 1/2 cups) in place of all white flour.
I recently made this and used only 1/2 cup of whole wheat flour.
It made a very nice, light wheat bread.