jbozziee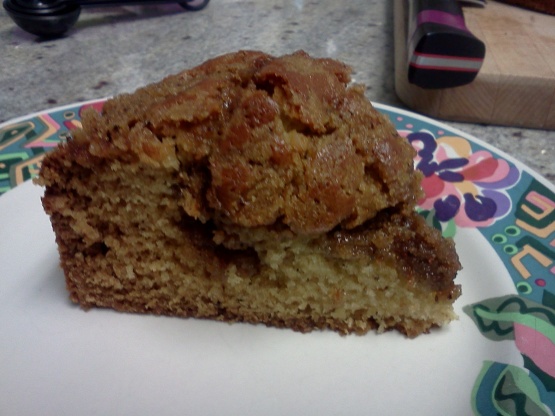 One more way to use your starter! Sometimes I skip the topping and just drizzle white frosting over the top.

Lovely dense coffee cake, quick to fix and perfect with coffee or tea. We enjoyed how the topping sank into the cake in places. Used starter that I'd fed earlier in the day. Next time I'd bake only 30 minutes. Thanks for sharing the recipe!
Combine sourdough starter, oil and egg.
Stir together dry ingredients and add to sourdough mixture.
Put dough into greased 9 inch square pan.
Crumble topping ingredients together (I use a pastry blender) and sprinkle topping on top of batter.
Bake for 35 minutes at 350 degrees.