K1968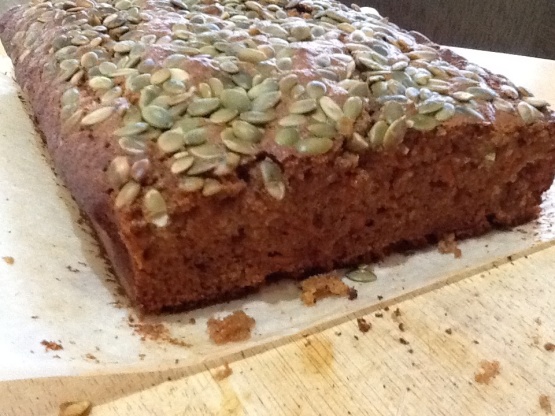 Sourdough is believed to have originated in Ancient Egyptian times around 1500 BC, and was likely the first form of leavening available to bakers. Comes from a November 1978 Better Homes and Garden magazine. I haven't made this in years but it is delicious!
Super delicious straight from the oven!!! I will be frosting it later after it cools, but half the cake has been eaten already because the family loved it so much. I'm definitely saving this recipe! It's a winner!
Preheat oven to 325 degree f.
In mixing bowl stir together four, sugar, salt, baking powder, soda and cinnamon.
Add carrots, oil, sourdough starter and eggs.
Mix until moistened.
Beat at medium speed of electric mixer for two minutes.
Pour into a greased and floured (I use PAM).
13x9 baking pan.
Bake in 325 degree oven for 55 minutes.
Cool thoroughly.
Spread with Cream Cheese Frosting and sprinkle with chopped walnuts.
Cream Cheese Frosting:.
In small bowl beat together cream cheese and butter.
Slowly beat in powdered sugar.
Beat until smooth.
Add 1 teaspoon vanilla.