Sour Cream & Scallion Mashed Potatoes
Prep 10 mins
Cook 20 mins

Another simple and flavorful way to serve mashed potatoes.
Directions
After potatoes are boiled until tender, mash with milk and sour cream.
Add chopped scallions, and salt and pepper to taste.
It's nice if you can prepare these a bit in advance, and let them sit in order for the scalions to impart their flavor a bit.
Most Helpful
True comfort food! We really enjoyed this recipe this past weekend. Served them with prime rib and string beans. Perfect delicious meal. Made for Sun & Spice February tag.

I have made this 2 years in a row for Thanksgiving and am ashamed to say that I'm just getting around to reviewing it. Clearly, my history with the recipe speaks for itself. It is easy and delicious. What more could you ask for? Thanks for sharing.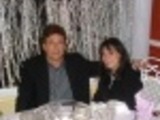 Yummy potatoes. I loved the crunch from the scallions. Thanks Kozmic Blues for a nice recipe. Made for Bargain Basement tag.