twissis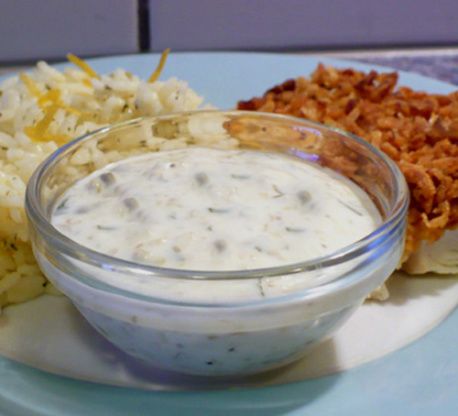 from "The Fondue Cookbook"

I spied this recipe while browsing during Spring PAC 2013. I was a woman w/a mission -- To replace the more traditional tartar sauce that I love so much w/fish. Since mayo is 80% fat, I wanted something equally taste-worthy, but low-fat. I used a 5% fat sour cream to make this & it was excellent w/the baked fish, salad & rice I served for dinner. Fish is bountiful here in Iceland, so I am confident your recipe will be used frequently. Thx for sharing it w/us.
Add all ingredients, stir.
chill for 30 minutes.