WiGal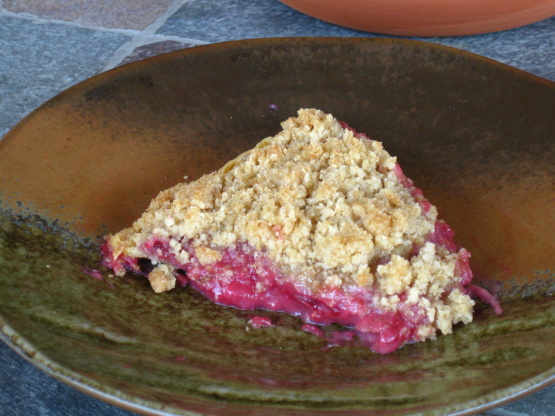 The best rhubarb pie, passed down from mom.
Mix together pie filling, Pour into 1- 10 inch unbaked pie shell.
Mix topping ingredients and put on top of rhubarb.
Bake at 450F for 15 minute.
Then at 350F for 45 to 60 minute.
Or until fruit is tender and filling is set.
Cool.